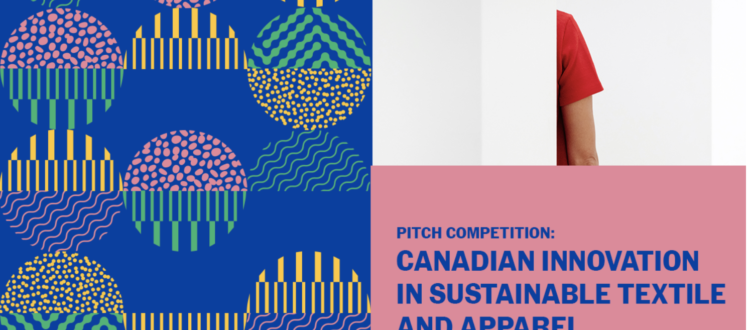 Pitch competition at MaRS for textile innovation
In collaboration with the MaRS Catalyst Fund and the George Brown Fashion Exchange, SWS Ventures is proud to participate in the launch of a pitch competition for Canadian innovation in sustainable textile and apparel. The applications are now online and due by July 30th, 2018.
We encourage all entrepreneurs and innovators that have an early stage company with a technology or innovations that reduces the environmental impact of the textile/ apparel industry to apply. They must be a Canadian business entity. We also may accept applications that are not yet to market if they are far enough along on the "proof of concept" stage.
The following are the areas of focus (but are not restricted to):
A) Textile technology – e.g. bio-fabrics, textile tracking (for transparency), new sustainable fibres
B) Water – e.g. Reduce water usage, detoxification of water (clean-water technology), reducing micro-fibre
C) Advanced Manufacturing – e.g. Resource efficiencies, 3-D (or other) technology, high-tech design processes
D) Circular Economy – e.g. Innovations to handle textile waste, mechanical and chemical recycling technology, new product development from textile waste (or new fibres from waste streams)
For examples of the types of innovations/ technologies that are being launched and supported globally, please check out Fashion for Good and the Global Change Award.
The event will take place on October 3rd, 2018 from 9am – noon at the MaRS Discovery District in downtown Toronto. Five finalist will be chosen the week of August 27th, 2018 with those five finalists pitching live on October 3rd. If needed, travel costs will be supported to attend.
The winner will receive $10,000 Cdn along with up to 15 hours of Advisory from the MaRS Catalyst Fund and George Brown Fashion Exchange.
Good luck and please comment with any questions or use the contact form.