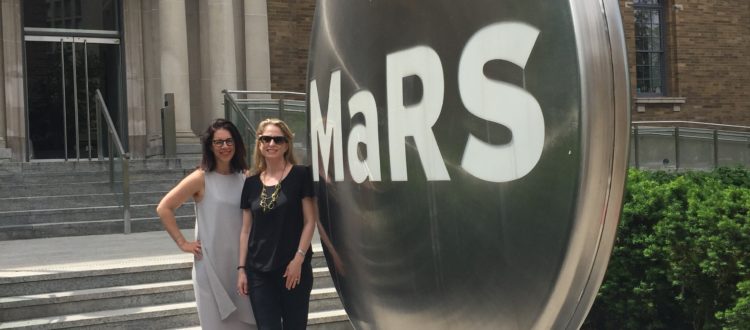 Sustainable Fashion has landed on MaRS
Style with Substance is pleased to announce that Stacey Fruitman has been asked to be on the Advisory Council for the MaRS Catalyst Fund. This Fund provides funding and support to Canadian companies pursuing social and environmental outcomes with business models that scale. Stacey will be focusing on the Sustainable Fashion industry in Canada, seeking innovative technologies that will reduce the environmental impact of this industry.
Style with Substance was launched at the beginning of 2015, when Stacey realized the need to raise awareness about socially responsible brands and designers. While becoming more immersed in this field, she realized there was a gap in Canada with the link between the investment, innovation and fashion industries to help pursue the goal of reducing environmental impact. At the beginning of 2017, Stacey began to meet with various players within the investment community to discuss this potential opportunity. Stacey is thrilled to have this association with the MaRS Catalyst Fund.
"The fashion industry is global in nature, and being associated with MaRS will help elevate the business potential of sustainability in the Canadian fashion industry, while offering opportunities for Canadian innovation to reach global impact in this sector."
The MaRS Discovery District, is Canada's foremost innovation hub located in Downtown Toronto.  MaRS is a global leader in the trend toward urban innovation districts, which allow entrepreneurs' access to corporations, investors, mentors, university institutions and labs to test their concepts. The MaRS Catalyst Fund was seeded by Sir Richard Branson's Virgin Unite, after seeing a lack of impact investment opportunities in Canada. The Fund is Canada's first Early Stage Impact Fund focusing only on Canadian Companies.
If you have or know of a Canadian technology or innovation that would help reduce the environmental impact of the fashion industry, please send an email to stacey@stylewithsubstance.ca